Hi, I'm Purvangi Shukla
Your Personal Counsellor & Psychologist in Ahmedabad
We Provides Most
Effective Result with effective Techniques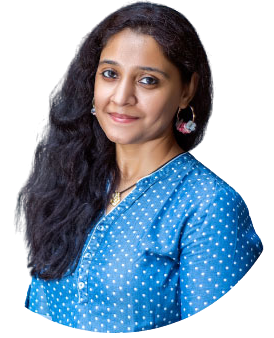 Best Psychologist in Ahmedabad
Purvangishukla.com Counselling & Psychotherapy is run by Miss. Purvangi Shukla, she is best psychologist in Ahmedabad, Gujarat. She is an experienced, qualified Psychotherapist Counsellor In Ahmedabad with years of experience in various fields and exceptional academic records.

During her degrees, she is specializing in counselling and psychotherapy. She is hardworking, creative and like to take challanges. She thinks that a human can grow only in a tough time. You may go through the videos and Blogs where she have emphasised about the Optimistic thought process and emotions process with the different techniques.
Online & Offline Session Available
A Personal Counsellor & Best Psychologist in Ahmedabad who helps you
Experience Of Working With Range Of Clients Suffering From Depression, Anxiety, Stress Management, Career Counselling, Personality Development and Parenting Etc.
If Yes Please Book a Session
Spreading good vibes and knowledge with a dash of wit. Join us on a journey where curiosity meets conversation.
As Best Psychologist in Ahmedabad
We are experts therapist specialize in a variety of conditions
Best Psychologist in Ahmedabad help people in various ways, depending on their specific areas of expertise and the needs of their clients. Best Psychologists conduct assessments to evaluate individuals' cognitive abilities, personality traits, emotional well-being. This process helps in understanding a person's strengths, challenges, and specific areas that need attention.
One of the primary roles of best psychologist is to provide therapy or counseling services. They create a safe and non-judgmental environment where individuals can discuss their concerns, emotions, and life experiences. We as a Best Psychologist in Ahmedabad use evidence-based techniques and interventions to help clients develop coping skills, overcome challenges, and improve their overall well-being.
We as a best psychologist in ahmedabad provide guidance and support to help individuals navigate challenging life situations, such as relationship problems, grief and loss, career transitions, or stress management. We can help clients gain insight into their thoughts, feelings, and behaviors, and provide strategies to cope effectively.
Best Psychologist in Ahmedabad help based on the symptoms and criteria outlined in the identifying. Once a therapy is made, they develop plans tailored to the individual's needs. This may involve various therapeutic approaches, such as cognitive-behavioral therapy (CBT), psychodynamic therapy, or interpersonal therapy.
A good place for mental health get normalcy from complexity
adinath industrial works
2023-08-11
Good one really appreciate..
chetnaben rabaari
2023-08-09
Really nice place to cure and good support from mam, really happy I know myself now more deeply.
નમસ્તે ઘણા સમયથી હું પૂર્વાનગી શુક્લા ના લેખ વાંચું છું સાથે જ એમના લેખની અંદર આપણા જીવનની અંદર બનતી ઘણી બધી સમસ્યાઓનું નિરાકરણ મળી રહે છે સમાજના ઉપયોગી લેખ તેમના બહુ સારી રીતે પ્રકાશિત થઈ રહ્યા છે હું તેઓને ખૂબ ખૂબ શુભેચ્છાઓ પાઠવી રહ્યો છું આપ આવી જ રીતે આવા લેખ સમાજ અને લોકોને ઉપયોગી નીવડે તે જ રીતે પ્રકાશિત કરતા રહો
Psychotherapy, also known as talk therapy, involves conversations between a psychologist and an individual or group. It aims to help individuals understand their thoughts, emotions, and behaviors, and develop healthier coping mechanisms. Different types of psychotherapy, such as cognitive-behavioral therapy (CBT), psychodynamic therapy, and mindfulness-based therapy, can be utilized depending on the individual's needs.
Cognitive-Behavioral Therapy
CBT is a widely used approach that focuses on identifying and changing negative thought patterns and behaviors. It helps individuals develop more positive and adaptive ways of thinking and coping with challenges. Psychologists may teach individuals relaxation techniques, such as deep breathing exercises, progressive muscle relaxation, or guided imagery, to manage stress, anxiety, and physical tension
This approach focuses on modifying specific behaviors through techniques such as punishment, and modeling. It is often used to address issues such as phobias, obsessive-compulsive disorder (OCD).
Mindfulness-Based Interventions
Mindfulness practices involve cultivating present-moment awareness and acceptance. Techniques such as meditation, breathing exercises, and body scans can help individuals reduce stress, manage emotions, and improve overall well-being.
Solution-Focused Brief Therapy
This approach concentrates on identifying and working towards solutions rather than dwelling on problems. It emphasizes setting achievable goals and using an individual's strengths and resources to overcome challenges.
Best Psychologists in Ahmedabad provide emotional support, guidance, and education to individuals dealing with difficult life events, such as grief, trauma. They help clients develop coping strategies and resilience.