Hi, I'm Purvangi Shukla
Best Psychologist and NLP Practitioner in Ahmedabad
Best Personal Counsellor
in Ahmedabad, India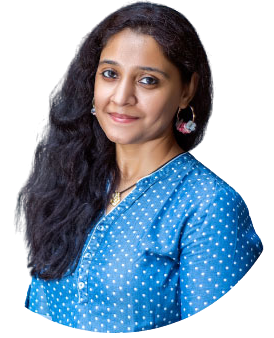 Purvangi Shukla - Psychologist in Ahmedabad
Purvangishukla.com Counselling & Psychotherapy is run by Miss. Purvangi Shukla, she is best psychologist in Ahmedabad, Gujarat. She is an experienced, qualified Psychotherapist Counsellor In Ahmedabad with years of experience in various fields and exceptional academic records.

During her degrees, she is specializing in counselling and psychotherapy. She is hardworking, creative and like to take challanges. She thinks that a human can grow only in a tough time. You may go through the videos and Blogs where she have emphasised about the Optimistic thought process and emotions process with the different techniques.
Online & Offline Session Available
A personal counsellor & psychologist in ahmedabad who helps you
Experience Of Working With Range Of Clients Suffering From Depression, Anxiety, Stress Management, Marriage Counselling, Relationship, Addiction, Career Counselling, Personality Development and Parenting Etc.
If Yes Please Book a Session
Checkout more review on Google