Corporate Trainer in Ahmedabad | India
Employees are your Asset - Lead them to
Success
Corporate Trainer in Ahmedabad
We provide organisations with an easy access to counselling sessions, webinars, self-care tools, a community and an end to end professional support. Thus, taking care of people who take care of your business.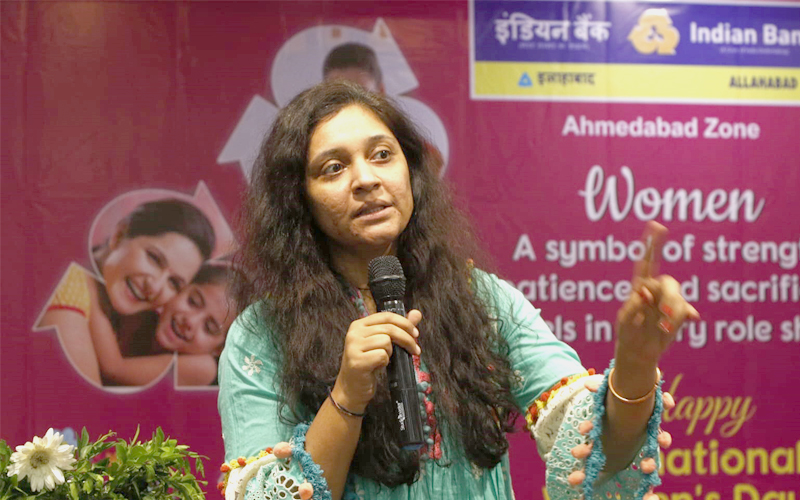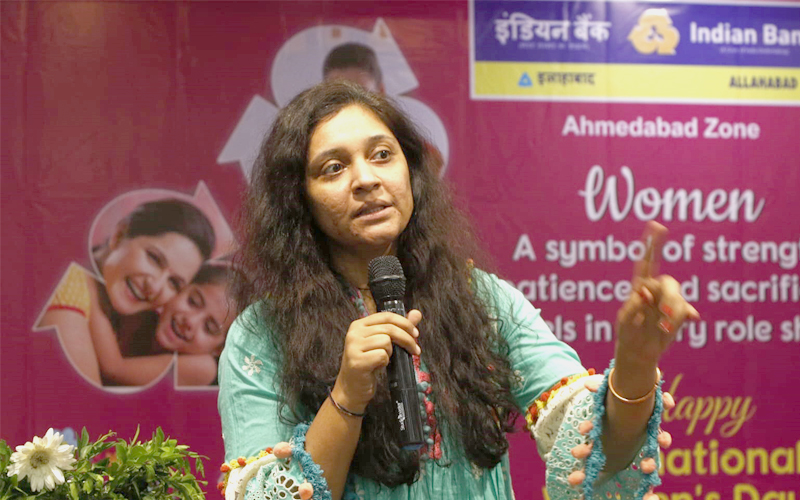 Women on mission of creating Next Generation Leaders.
Miss. Purvangi Shukla is the best Corporate Trainer & mindfulness expert in India and with a decade of experience in this line.
Being an organization how you can deal with your employees health?
Employees mental health directly affect the Organizations Environment. An organization is a society to achieve common business goal. Stress, Anxiety, conflicts at work and job satisfaction along with the motivation to work are important mental challenges to address.
Lack of motivation & employee morale
Motivational issues hinder employee performance and lead to low employee morale.
Team conflict & low connectedness
Poor team dynamics inhibit progress, innovation, and the achievement of goals.
Low productivity & output
Low employee productivity negatively impacts businesses' bottom lines.
Decreased mood & wellbeing
Low mood and wellbeing is challenging to manage and impact people in both their work and personal lives
What we offer as a Corporate Trainer
Corporate Training Workshops
Empower your workforce to thrive in ever-evolving market through best corporate training workshops
Integrated Corporate Program
Unique combination of corporate training + Wellness Training using mindfulness, Meditation, mental detox.
Corporate Wellness Program
Best wellness program for corporates to release work stress, anxiety, negativity and increase productivity.
Employee Assistance Program
Counselling, seminars & workshops for your team to make happier, healthier and productive.
Give new wings to your business.